Plumbing Drain Camera Inspections
We can provide you with a camera scope to inspect the sewer drains, drain lines, floor drains and even down spouts in residential or commercial applications.
We use state of the art technology with recording capabilities that can show our clients the condition of the sewer and drain lines. We can provide locates and prepare necessary information for replacement of the drain lines or mapping the lines for future needs.
Contact Us for Plumbing Camera Inspections
Vaughan | Brampton | Mississauga | Oakville | Toronto | Markham | Scarborough
"*" indicates required fields
Latest Posts About Drain Camera Inspections
When faced with a clogged drain, many homeowners may be tempted to tackle the problem themselves. After all, with a …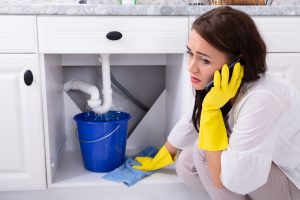 Here are some of the most common plumbing emergencies that call for immediate intervention. If you suspect any of these …
When we see a small crack starting to form in our basement floor or foundation, it can be very easy …