Drain Repair Services And Drain Cleaning Services
WE SPECIALIZE IN PLUMBING, WATER DAMAGE, LEAK DETECTION AND SEWER & DRAIN REPLACEMENTS
Drain Experts Plumbing is a skilled team of professional drain contractors serving the Northern GTA, Vaughan, Brampton, and Mississauga areas. We are experts in all plumbing and drain services. Whether you have a simple repair, new installations, or an emergency drain issue, we can help you out!
If you need expert drain repair contractors who can help out with repairing leaks in pipes, taking care of clogged toilets, or any other plumbing issues, Drain Experts Repair is here to help you out – 24/7 around the GTA and surrounding areas. We take care of any plumbing issue that you have and do it all at a fair price.
Our drain repair plumbers can take care of any plumbing problem you have. We have all of the necessary tools on hand, so we can usually take care of your plumbing issues right away, without having to wait on tools rentals or anything like that. We even have HD plumbing cameras to help us find the problems fast and get them fixed for you right away.
Contact Us for Drain Repair Services
Vaughan | Brampton | Mississauga | Oakville | Toronto | Markham | Scarborough
"*" indicates required fields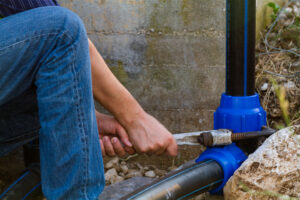 Dealing with a clogged main sewer line can be a homeowner's worst nightmare. It disrupts the flow of wastewater from …
Dealing with sewer line issues caused by tree root intrusion can be a frustrating experience for homeowners. To effectively address …
As a homeowner, it's important to take good care of your plumbing system to avoid costly repairs and water damage. …